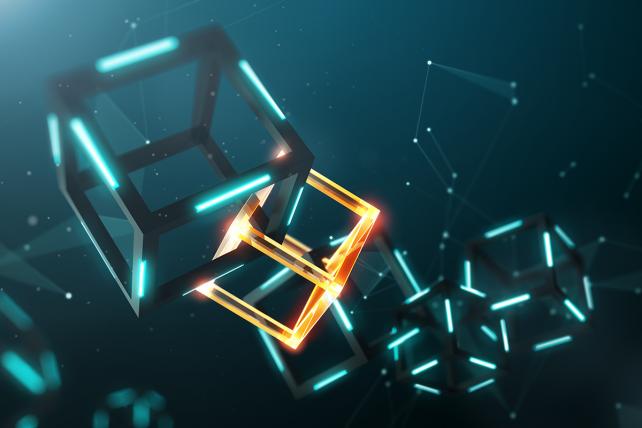 Blockchain and its applications
Note 1: On January 29th seminar is cancelled due to my business trip. The next one is scheduled on February 5th, 18:15-20:00, room 4.
Note 2: Due to the fact that from 01.2019 we are going to have a very tight schedule,
please adhere to the following additional rules:
We start classes at 18:05 (exactly). That means that the first presenter needs to prepare
a projector in advance, so we can start on time.
In order to make everything runs smoothly, both presenters are asked to check projector
configuration with their laptops before the classes.
Everyone has max. 50 minutes, between presentations 5 minutes break will be provided.
Ground rules
The below list of topics is a guide, not a fixed list. Anyone can bring his or her proposal
At least 1 week before the presentation date a student is required to send me a detailed
agenda for an approval.
Presentation slides need to be prepared in English, however the language of a presentation
is up to a student
Every presentation should include a practical part. This might be a working application
or a detailed description of some aspects' mechanics (to be agreed for each presentation)
Suggested topics
Introduction to Blockchain technology [reservation Oskar W.]
Cryptocurrency: Bitcoin [reservation Sławomir G.]
Cryptocurrency: Ethereum [reservation Dawid W.]
Smart Contracts, Solidity [reservation Radosław M.]
P2P networks: introduction [reservation Arleta J.]
P2P networks: baseline of Blockchain [reservation Piotr P.]
Threats and security of cryptocurrencies [reservation Łukasz K.]
Mining pools, P2Pool, Merged Mining [reservation Maksymilian M.]
Challenges: Consensus [reservation Przemysław L.]
Challenges: Scalability [reservation Pablo MGS.]
Challenges: Escrow/Multisignature
Public, Private/Federated and Permissioned Blockchain [reservation Adam S.]
Enterprise Blockchain, platforms on the market (e.g. IBM) [reservation Kamil M.]
Enigma [reservation Marcin W.]
Use case: Augur
Use case: Grid+
Use case: Supply Chain
Use case: Asset Tracking
Use case: Golem [reservation Grzegorz K.]
Use case: InterPlanetary File System (IPFS) [reservation Piotr Sz.]
Use case: NuCypher
Schedule
| Date | Topic | Presenter | Materials |
| --- | --- | --- | --- |
| 16.10.2018 | Nie tylko o kryptowalutach. Blockchain, jego aktualne i przyszłe zastosowania | Sławomir Rynkiewicz | |
| 23.10.2018 | Introduction to Blockchain technology | Oskar W. | slides |
| 30.10.2018 | Cryptocurrency: Bitcoin | Sławomir G. | materials |
| 20.11.2018 | Cryptocurrency: Ethereum | Dawid W. | slides |
| 27.11.2018 | Smart Contracts, Solidity | Radosław M. | slides |
| 4.12.2018 | P2P networks: introduction | Arleta J. | slides |
| 11.12.2018 | P2P networks: baseline of Blockchain | Piotr P. | slides |
| 18.12.2018 | Threats and security of cryptocurrencies | Łukasz K. | slides |
| 8.1.2019 | Mining pools, P2Pool, Merged Mining | Maksymilian M. | materials |
| 8.1.2019 | Challenges: Consensus | Przemysław L. | |
| 15.1.2019 | Challenges: Scalability | Pablo MGS. | slides |
| 15.1.2019 | Public, Private/Federated and Permissioned Blockchain | Adam S. | slides |
| 22.1.2019 | Enterprise Blockchain, platforms on the market (e.g. IBM) | Kamil M. | slides |
| 22.1.2019 | Enigma | Marcin W. | |
| 5.2.2019 | Use case: Golem | Grzegorz K. | |
| 5.2.2019 | Use case: InterPlanetary File System (IPFS) | Piotr Sz. | |